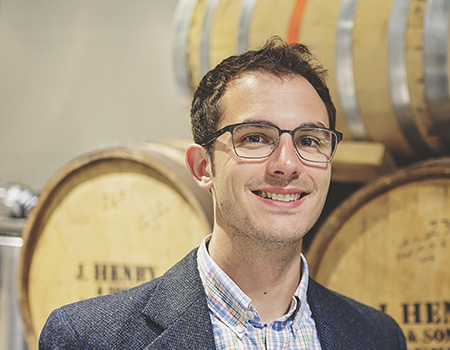 Collin F. Schaefer
cfschaefer@ogs.law
262-204-7870
vCard
I work with business owners at all stages of their business development. I consult with Founders on pivotal start-up matters such as their business model, entity choice, protecting and leveraging intellectual property, hiring employees and contractors, minimizing damage from disgruntled Founders, Internet law, and State & Local regulations. I continue to support business owners as they grow their business, with a particular eye towards reducing risk and taking advantage of revenue opportunities that may be overlooked. Finally, I assist business owners looking to retire and pass the business on to the next generation – with a passion for building the succession and estate planning framework needed to carry the business into the future.
With good planning, the vast majority of expensive litigation can be avoided — however, I also represent individuals and businesses that need to bring suit against someone to protect their rights.
Prior to pursuing a career in law, I worked in the software industry – specifically with data integrity and internal control systems. I received a Bachelor of Arts Degree in International Business with concentrations in Sales and Spanish from Bradley University. I was born and raised in Ozaukee County, and graduated from Grafton High School. I enjoy hiking, adventure sports, travel, Spanish language, and programming in my free time. I was the Past President of the Dodge County Bar Association, am an active Member of the Wisconsin Bar Association, and am involved in a number of local organizations. I am passionate about helping entrepreneurs, small business owners, and hard working Wisconsinites achieve their goals. If you are an individual or business owner who has a legal issue, or wants help planning for the future – I can absolutely help.
Education
JD – University of Wisconsin | Madison;
BA International Business & Spanish – Bradley University (summa cum laude)
Organizations
Grafton, WI Lions Club – Board of Directors
Cedarburg Chamber of Commerce – Board of Directors
Skydive the Rock – Advisory Board
United States Parachute Association
Past President – Dodge County Bar Association
State Bar of Wisconsin
Springboard Startup Competition – Bradley University
Languages
English
Spanish
LinkedIn Articles
Good Governance is Good For Everyone (Or, Litigation is Coming…)
Are You Buying (or Selling) Assets or Equity?
Spring Business Update
What's in a Name?
Dealing with Deadlock
Three Cornerstone Estate Planning Documents Everyone Should Have
Please Keep My (Trade) Secret
Contract Drafting, It Pays to Pay Your Attorney
Free Legal Help for Entrepreneurs on November 17, 2016
Slap a Circle R On It – Trademark Questions Answered Part II
Read More Articles